Bob Murphy
Realtor, EPRO, GRI, SFR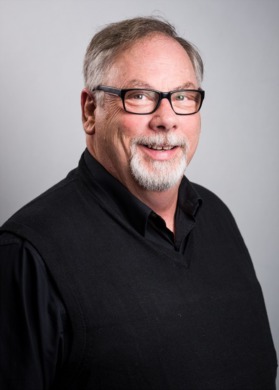 Bob is a native of Southern Indiana and the Louisville Kentucky area. Bob is a licensed REALTOR in both Indiana and Kentucky wBoith 20+ years of experience helping folks buy and sell real estate. Bob has 3 children, 7 grandchildren, 6 Grand dogs and 1 great grand dog. Although Bob and his wife Mary work together as a team in real estate they also owned two business' together in the past where they also worked together. Like a finely tuned machine they work hard to provide stellar service to their clients. In recent years Bob and Mary have added Blake Murphy (their grandson) to their team. Allowing them to provide even more service to their clients. If you would ask Mary about Bob and real estate, she would tell you he should have been a REALTOR from the beginning. He loves what he does helping people with one of their most important financial decisions and the place where they will spend so much of their lives. Bob would tell you that Mary is the absolute best at all the detail required for a real estate transaction. Bob and Mary would both tell you that Blake has been a welcome and valuable addition the the Bob Murphy Group. Bob has been active with the real estate community serving as the past Chairman of the Board of REALTORS and President of the Southern Indiana REALTOR's Association and remains active today serving a a director on that board. Bob and Blake both spend much of their time studying the local and national markets and are very knowledgeable of all things real estate. All three do all they can to make the buying and selling of real estate a fun learning experience. You may want to check the video link below to hear direct from Bob.
https://www.youtube.com/watch?v=Qqsn1i2pNs4
Testimonials
Bob is the best realtor I have ever worked with. He really enjoys what he does and cares about the people he helps. Whenever I needed to see the property on multiple occasions he was there. Whenever I had questions about the buying process he was there. And even referred me to A lender that was able to get me a loan when no one else could.
Jeramy Heavrin
Bob Murphy is the only realtor I'll ever use in the Kentucky and Indiana area. I've bought and sold two homes with him and his wife Mary and I could not imagine there being someone out there better than them. Bob is incredibly experienced and knowledgeable, extremely patient and always goes above and beyond. I couldn't imagine going through the process without him. My latest work with him involved selling my home while I was out of state. We had complications with a burglary while I was living on the other side of the country. He helped me navigate that stressful process, calling contractors to get quotes for repairs, worked with family to make sure the house was secure, and kept the buyer engaged so we didn't lose them through the stressful unknowns of navigating what to do next. He does things that you'd never expect but are always grateful for. And treats you like a close friend, not a client. Seriously, there is no option other than working with Bob as your realtor.Show less
Jonathan
Bob goes above and beyond to make his clients happy. He was there for me ready to answer any questions and explained everything to make sure I was prepared every step of the way. I would highly recommend if you're looking for a hard-working, honest realtor.
Curis
Bob was awesome. He walked us through everything personally explained anything we didn't understand, and he always had time to answer random questions throughout the process (which we had many). He definitely went above and beyond for us and it felt like all we had to do was choose a house at that point. We would find a few on Zillow to see and he would add a few more we didn't even know about and he was able to jump between Indiana and Kentucky, because we weren't sure what side of the river we were going to land on. It made a stressful experience much much easier and we appreciate it.
Amanda
If honesty, integrity, and staying in close communication with you is something you want in your realtor, then Bob Murphy is the realtor for you. I have done business with Bob for years and I highly recommend him for your real estate needs,
Mark
More Testimonials