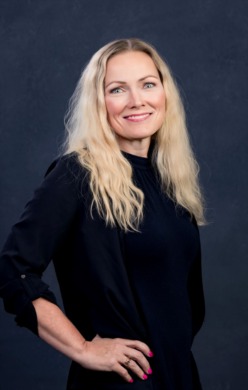 Allow Me to Introduce Myself - Your Trusted Agent in Southern Indiana
I'm Kimmy, and I'm here to reshape the real estate landscape in Southern Indiana. My journey has been a diverse one, filled with rich experiences and an unwavering commitment to excellence. I'm the agent you can trust to guide you through every step of your real estate adventure.
A Career Filled with Varied Expertise
I come with a resume that showcases a blend of unique skills and experiences. I spent 5 years as a criminal investigator with the Department of Commerce, honing my analytical and problem-solving abilities. This experience has given me a keen eye for detail, a crucial asset in the real estate world.
My 5-year tenure as a flight attendant added a personal touch to my already impressive communication skills. I know how to make people feel at ease, building the kind of rapport and trust that is vital in real estate transactions.
But there's more to me than that. I served in the Air Force as a contractor for 7 years, which instilled in me discipline, precision, and a strong work ethic, all of which are integral to my real estate practice. My 2 years of experience as a police dispatcher for the Charlestown PD have further equipped me to remain calm under pressure and respond quickly to your needs.
Passions and Hobbies
Outside of my professional life, I'm a fitness instructor, and I relish the thrill of riding motorcycles and target shooting in my spare time. My adventurous spirit extends to my work, ensuring that you'll always be on an exciting journey when you partner with me.
Client-Centric Approach
I'm more than just a real estate agent; I'm your partner in making your real estate dreams come true. My commitment to staying up-to-date with the latest information and trends in the industry ensures that you'll always receive the most current and relevant guidance.
I take pride in being upfront, honest, flexible, and accommodating. I tailor my approach to your unique needs. My motivation and drive are unwavering, making me your tireless advocate for your real estate goals.
If you're seeking an agent who combines experience, a diverse skill set, and a passionate commitment to your success, I'm the rising star you've been looking for. Connect with me today and experience real estate as it should be – seamless, exciting, and rewarding. Your dream property is just one call away
Sold on 10/30/2023 1104 Windsor Dr
Jeffersonville, IN 47130
Sold on 8/29/2023 3725 S Goss School Rd
Pekin, IN 47165
Sold on 8/28/2023 129 Kenwood Ave
Charlestown, IN 47111